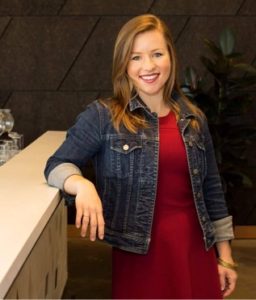 "I am an equalist—and one able, feisty woman. I am proud to say that this is due in no small part to my male mentors and allies. I celebrate one in particular, LtCol Kevin Korpinen, who was Commanding Officer of my Marine Corps unit during my second deployment to Afghanistan. I was a rising Captain when I met him.
LtCol Kevin Korpinen did not have the makings of a feminist at first glance. As a prior reconnaissance-Marine-turned-air traffic control officer, most of his professional life had been spent with 18 to 20-something year old 'dudes' whose idea of a good time was running 10 miles in the pouring rain with 100 pounds on their back. You can imagine my surprise when I discovered that he was a staunch feminist!
Once I joined his unit, I knew that this man would be one of the most important people in my life. I found that LtCol Korpinen was actually interested in finding answers to the challenges faced by women in the Marine Corps. When we discussed Lean In, by Sheryl Sandberg, he said, 'I want you to teach our unit about that!' What? A senior military officer wanted me to talk about gender parity, in front of Marines?!
LtCol Kevin Korpinen became my greatest champion, no matter the circumstances. He was a leader that made time to help me become a leader, despite criticism from his peers that it was not 'professional' to mentor a junior female officer. When I became a Uniformed Victim Advocate and educator about sexual assault in the military, he created opportunities for me to teach and made certain I had all the resources I needed to be the best one I could be. Most importantly, LtCol Korpinen made it clear that he believed the sky was the limit for me in this world.
I know that, without his insistence, support and mentorship, I would not be working at Facebook in a job I love. I would not have founded several Lean In Circles or be on the Board of Directors for the Women's Museum of California. In short, without LtCol Korpinen, I would not be the equalist that I am today."
– Susannah, Communications and Culture Manager
San Francisco, CA
Susannah Rose Stokes was born on a blueberry farm in the outskirts of Atlanta, Georgia. At an early age, she discovered her drive to serve and decided to become a US Marine, graduating from the US Naval Academy as a Second Lieutenant in 2011. While in service to the country, she completed two deployments to Afghanistan in support of Operation Enduring Freedom, advocated against sexual assault as a Uniformed Victim Advocate, and broke culture boundaries as a Family Readiness Officer. In 2016, Susannah made the exciting transition to Facebook, where she manages Communication and Culture initiatives for the Global Data Center team and leads Partnerships for the Facebook Veterans and Allies Resource Group. She is an active member of the Women's Museum of California board of directors, is fluent in Mandarin Chinese and Spanish, and is passionate about promoting equalism around the world.