Latest news 8/16/2018:
The Corner of the Court Project is going global!
We are pleased to announce a new partnership highlighting the importance of Male Allies in India.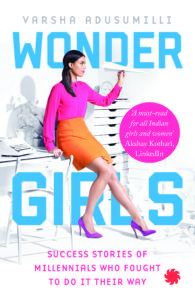 We will be featuring some amazing stories from "Wonder Girls," a NEW BOOK about Indian millennial women's successful career journeys in underrepresented fields such as neurosurgery, professional sports, journalism and more.
Read our announcement for links to the book, and learn why this partnership is so relevant to our global conversation about women's voices, and the power of male allies:
Read the Announcement.
Is your corporation or organization looking to build male allies for diversity?  
Our platform is a great way to share stories of success, while building visibility and efficacy for male allies.  Contact us to secure a partnership and publicly share your commitment to building strong male allies!
Other recent news:
We are proud to announce a monthly partnership with Catalyst's MARC Movement (Men Advocating Real Change): Look for one of our featured stories on the MARC website each month!
Our gratitude to the following organizations who support our journey:
Athena Rising (David Smith and Brad Johnson)
Better Male Allies
Columbia University
Jennifer Brown Consulting
J.T. O'Donnell, Work It Daily
Julie Kratz, Pivot Point
#GoSponsorHer
LinkedIn
Lean In NYC
Men Advocating Real Change (MARC – Catalyst Inc)
MeTyme Network
PROMOTE
Protege Podcast
Ray Arata / Better Man Conference
State of Mind
Women in Sports & Events (WISE)
YWomen